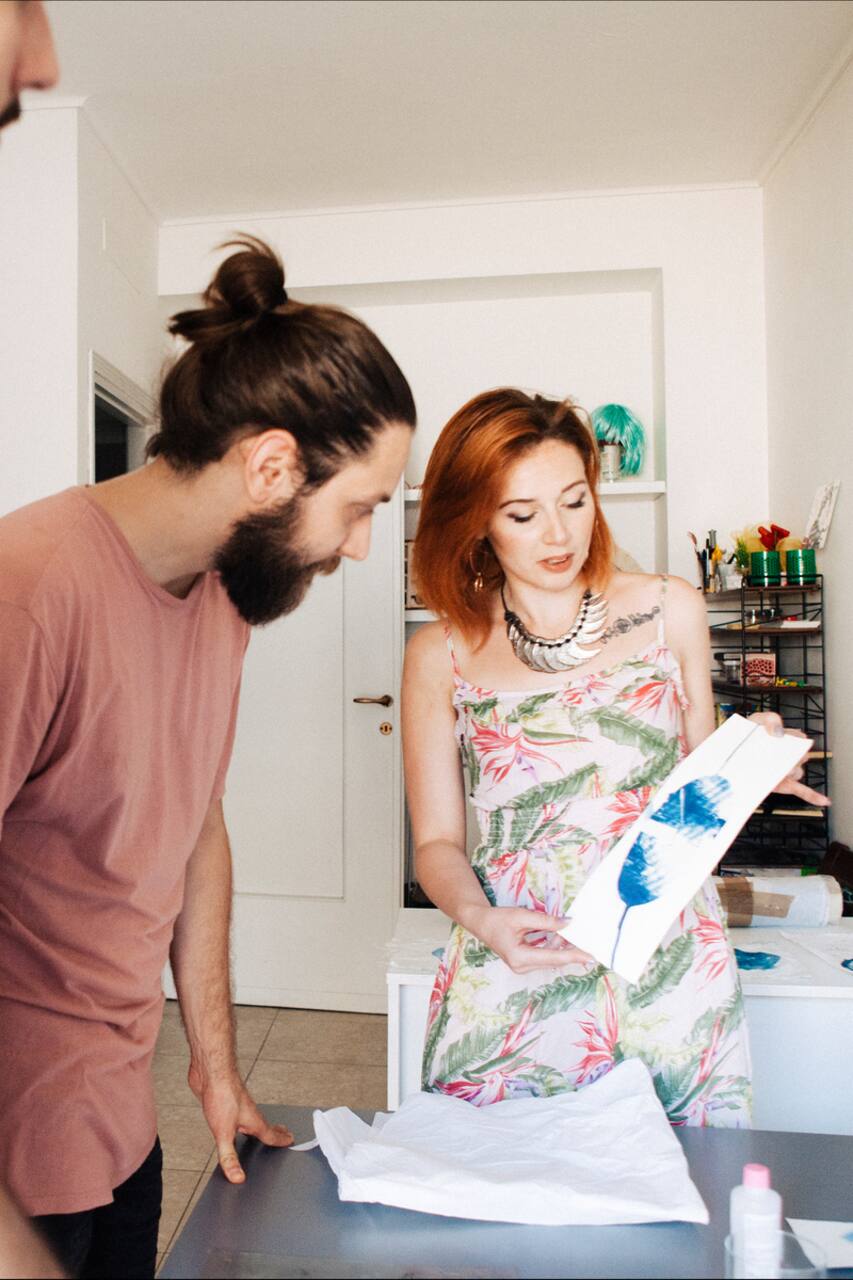 I'm Federica and I'll give this workshop with my friend Vincenzo. We are 25 years old and we are academy students and artists working with various types of media. We both study printmaking at the Academy of Fine Arts.
We'll learn how to make a cyanotype! Cyanotype printing is a very ancient type of printing technique you can easily do at home that allows you to make beautiful, precious photographic prints made with your hands that feature typical blue shades. You just have to bring your photographic negatives, if you don't have them we can also use old ones we have or even flowers, objects, textiles! It's…
If you have it: photographic negatives, flowers you like, partially transparent things etc.
装备器材
Equipment for the process Feel free to bring your own negatives
photographic negatives (if you have), little objects, cameras
We will make this at home because you will need a certain type of equipment that I will provide. (When the workshops will be over, if there's time left and you are interested in it, we could visit some printmaking studios).