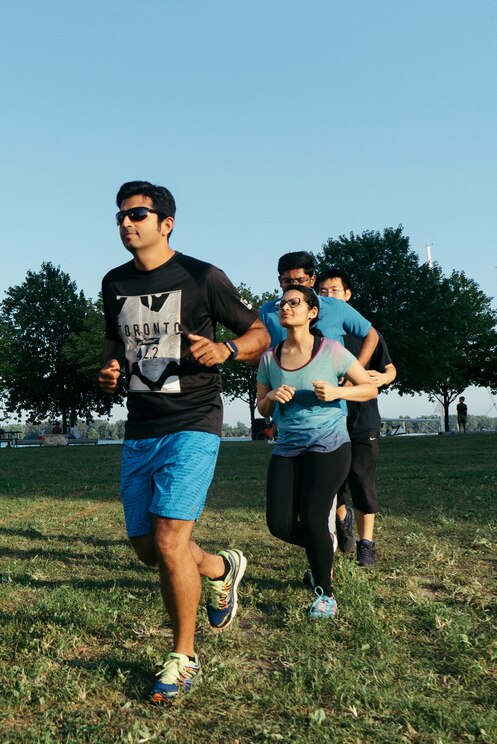 This is a fun, light run/jog which starts with warm-up and walk-through of the route on maps. We discuss the pace and anything specific that guests would like to see in the tour. We'll set out at a moderate pace (flexible based on your speed) on Front st East and explore Hockey Hall of Fame, Berczy Park, St…

Water Running room has all the running accessories on sale, if you like to buy something.
During travels, I like to see as much of the city as possible by going for short runs across neighborhoods, covering many attractions and interacting with locals. I take my family to the best places I like during day-time. I created this tour for you to experience Toronto's neighborhoods. You will see all the tourist attractions, best spots to eat/drink and learn about the city. I am a local for 10 years, after growing up in Asia. I am an entrepreneur, former banker, tech consultant, and Airbnb Superhost. I love running & biking, and I train for races throughout the year.
Starting near Union Station in downtown, we'll run east past the Hockey Hall of Fame, St. James Cathedral, and St. Lawrence Market towards the Distillery District. We will head to the new site for "Google Smart City" project, lakeshore and Sugar Beach. We finish with a nice view of Toronto's skyline and Toronto's Underground PATH.