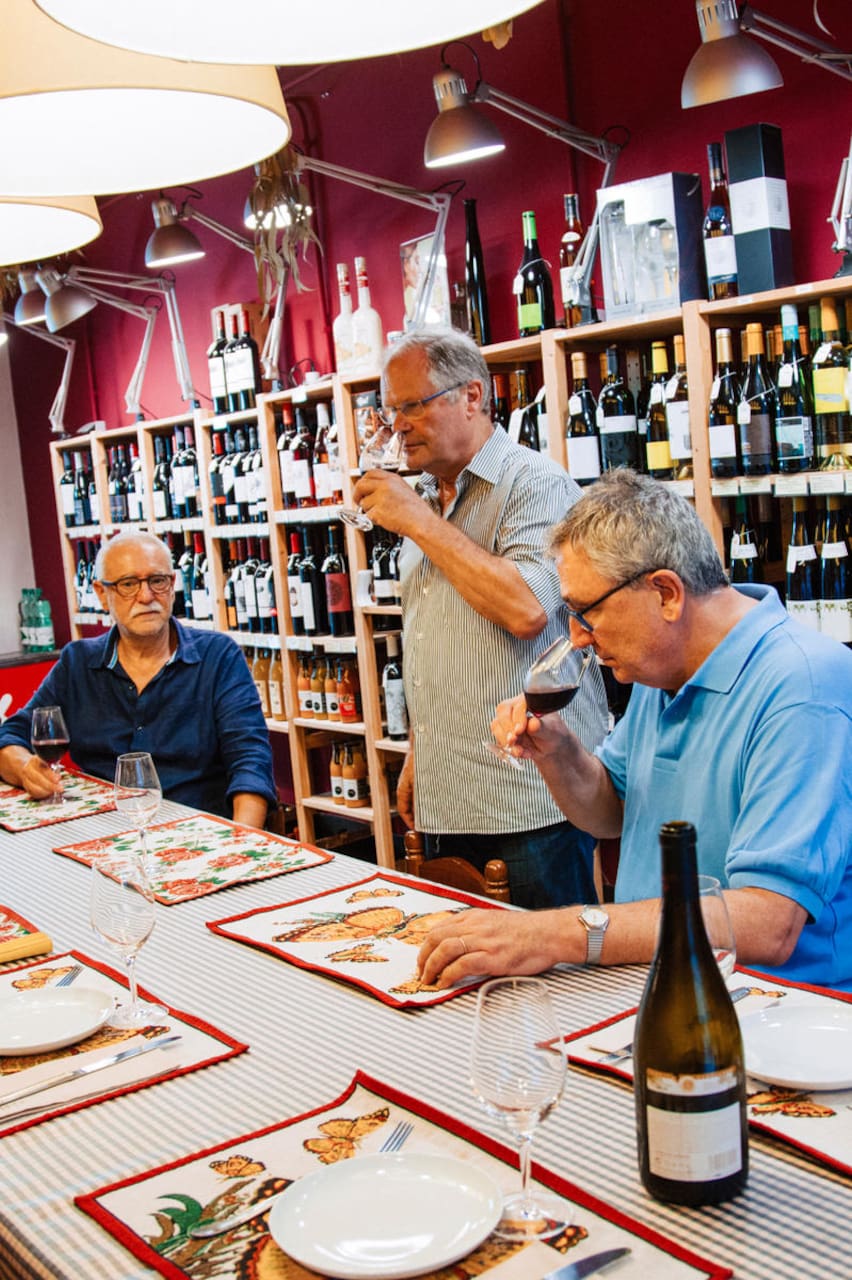 I'm a Catalan who loves his land. Consuming local products helps local farmers and regional produce flourish, conserving the soil and the land. I co-host this experience with Belgian-born Henri, who speaks French, Dutch, German, English, and Spanish. He was instructed by the directors of the Wine Guide of Catalonia and has a strong relationship with local wineries.
I love the wine and cava of Catalonia. so much that I want other people to discover their excellence. Together, we will taste four wines with our sommelier, who will explain their characteristics and lead the tasting. We'll discover red and white wines from little-known but high-quality wineries. Alongside these enjoy tapas with the wines, courtesy of Catalan slow food producers. You'll discover…
Bring your camera or smartphone. You'll enjoy joking around with our sommelier.
Típic i Català is a wine cellar where you can find a variety of products from Catalonia. They are made exclusively for small Catalan producers. Here you can enjoy the unforgettable experience of tasting any of our wonderful products. All wines are carefully selected and 100% natural.