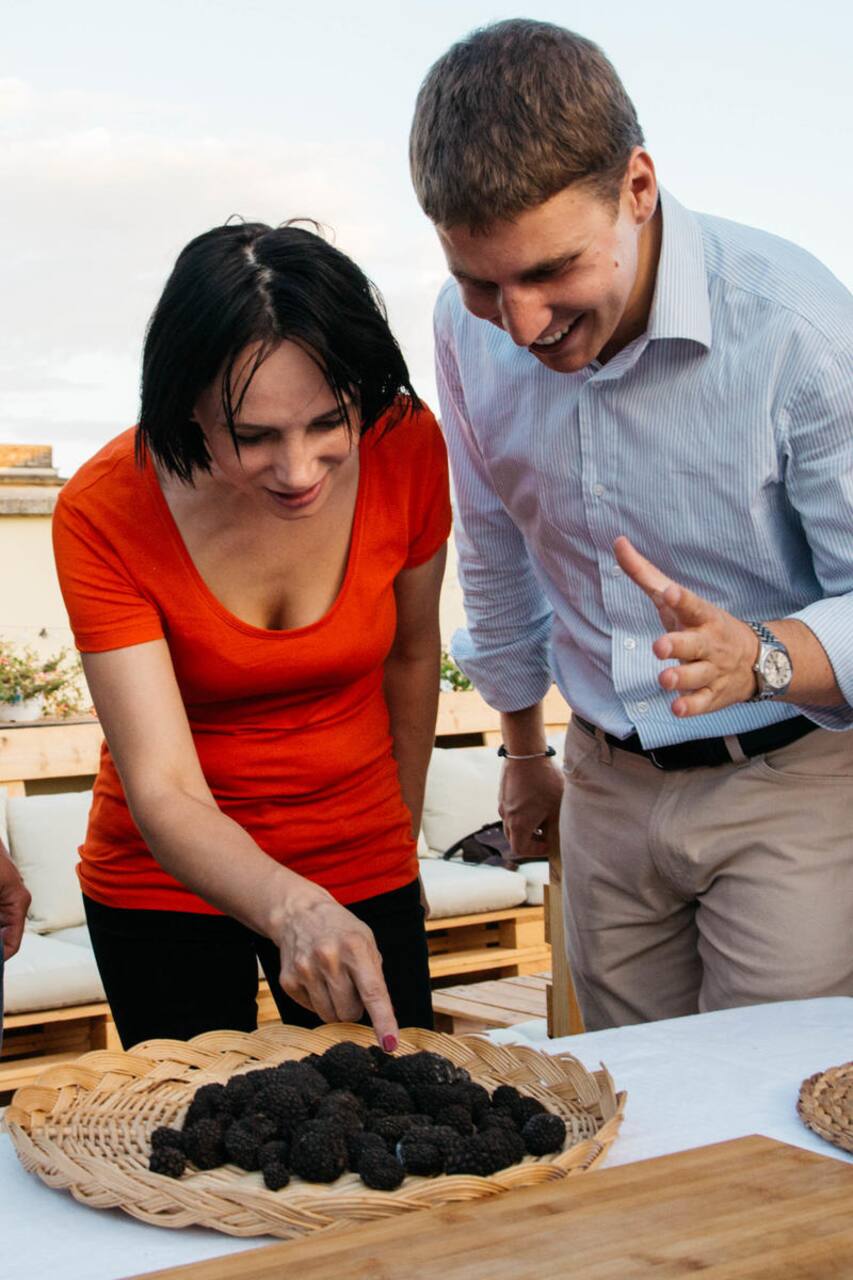 We are professional truffle hunters and we have been doing this business for 8 years. We love finding it in the woods with our beloved dogs. We love to enjoy moments of pure relaxation to get out of town routines. Truffle is not just a valuable food but something more...there is nothing better to share this passion.With this experience we are sure we can pass this passion to our guests
Come and meet our truffle hunter and his dog upon our private rooftop terrace in the heart of Rome. See, taste and experience how this unique "diamond of the Italian kitchen" makes it's way to your plate. You will have the opportunity to learn everything about truffles, smell, touch and clean freshly hand picked truffles from the local soil. Then deepen your senses and delight the palate with…
Bring your camera and a light jacket for evening time
小吃和其他
Truffle dinner. Welcome Aperitivo Home made tagliolini pasta with shaved truffle, filet of beef with truffle, dolce .
饮品
Soft drink and Prosecco Prosecco, red and white wine, truffle bruschetta and local cheese
We will go in our private rooftop apartment in the heart of the historical centre of Rome... from Step Spanish and Piazza del Popolo.