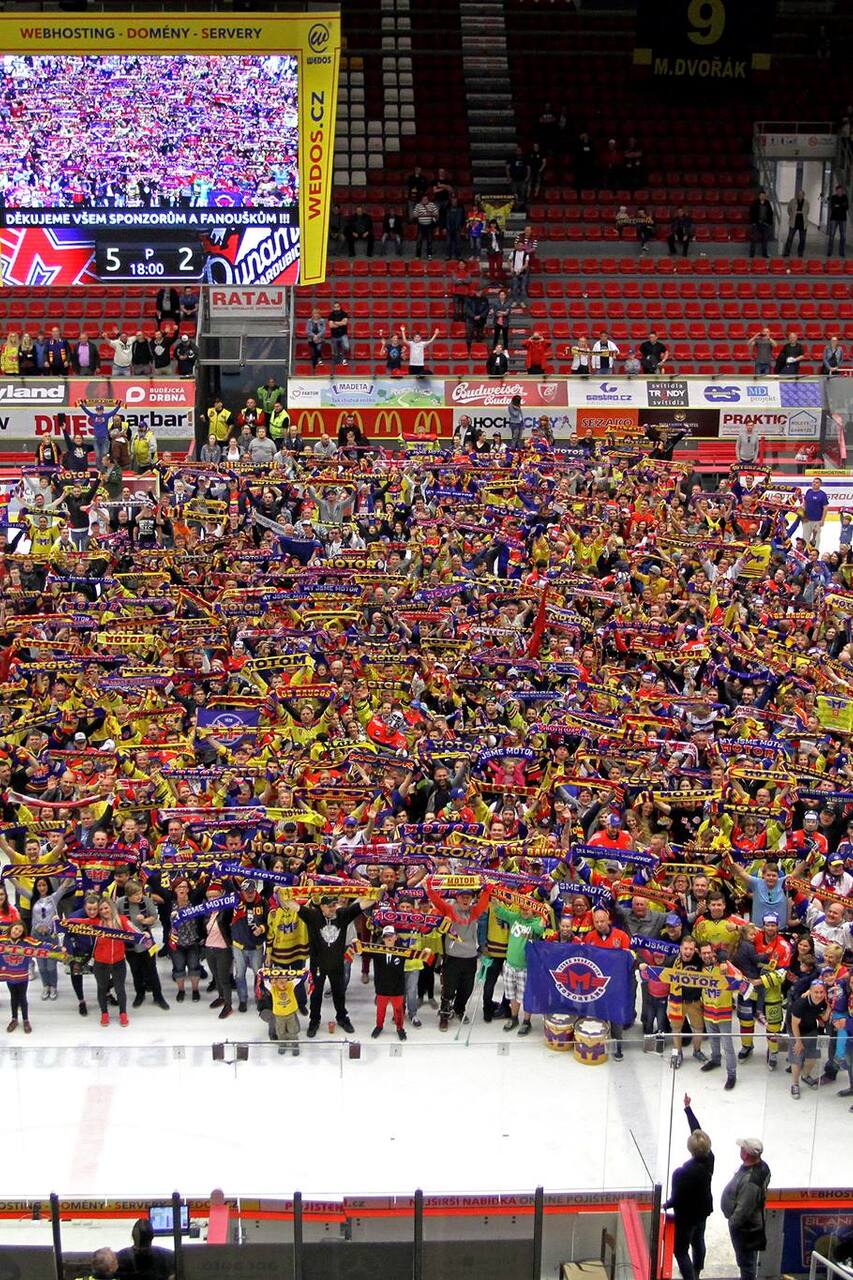 Includes:
美食、饮品、1张票、提供装备和交通
My name's David 100% Czech & I´m working in tourism for 6+ years, passionate about ice hockey, soccer and I decided to become First Professional fan in Czech Republic from season 2019/2020 I Studied an Ice Hockey school when I was kid, but never got on the top, play Ice Hockey for fun with my friends ( always golie) Running more sport experiences in Prague (Soccer and Ice Hockey) Spent few…
We offer, to experience athmosphere in fan zone during Ice Hockey game with us in different cities in Czech Republic less than 2hrs out of Prague. We will jump in to the car 7+1 and we will go to enjoy the game. We will seat you in to the car, give you beer in your hand on the way and during our trip to one of the cities, we will tell you as much information about Czech ice hockey culture as we…
If will be signed only one guest on this experience, we will have to cancel it, because we would not be able to cover all expences, hope you understand.
小吃
We will taste Czech traditional sausage with mustard and bread
啤酒, 饮料和水
few beers during the game or non alcoholic drinks and bottle of water or beer in multivan on the way are include.
汽车
We wiil use our 8+1 multivan get to Cities & Ice Hockey arenas from Prague and back
装备器材
We will rent you scarf for supporting during the game.
comfortable clothes as we will be during the game in an ice hockey arena , it could be cold for someone.
We will meet in Prague on the spot which we will choose, depends which team we will go to support, most of the time we will spend in one of the Ice Hockey arenas and in the car. Mladá Boleslav 65km (40mi) Plzeň 95km (59mi) Chomutov 100km (62mi) Liberec 110km (68mi) Litvínov 113km (70mi) Hradec Králové 115km (71mi) Pardubice 124km (77mi) Karlovy Vary 130km (80mi) České Budějovice 147km (91mi)
未来数日的可订状态
如果您想预订的时段没有显示可订状态,您可以向David & Friends。