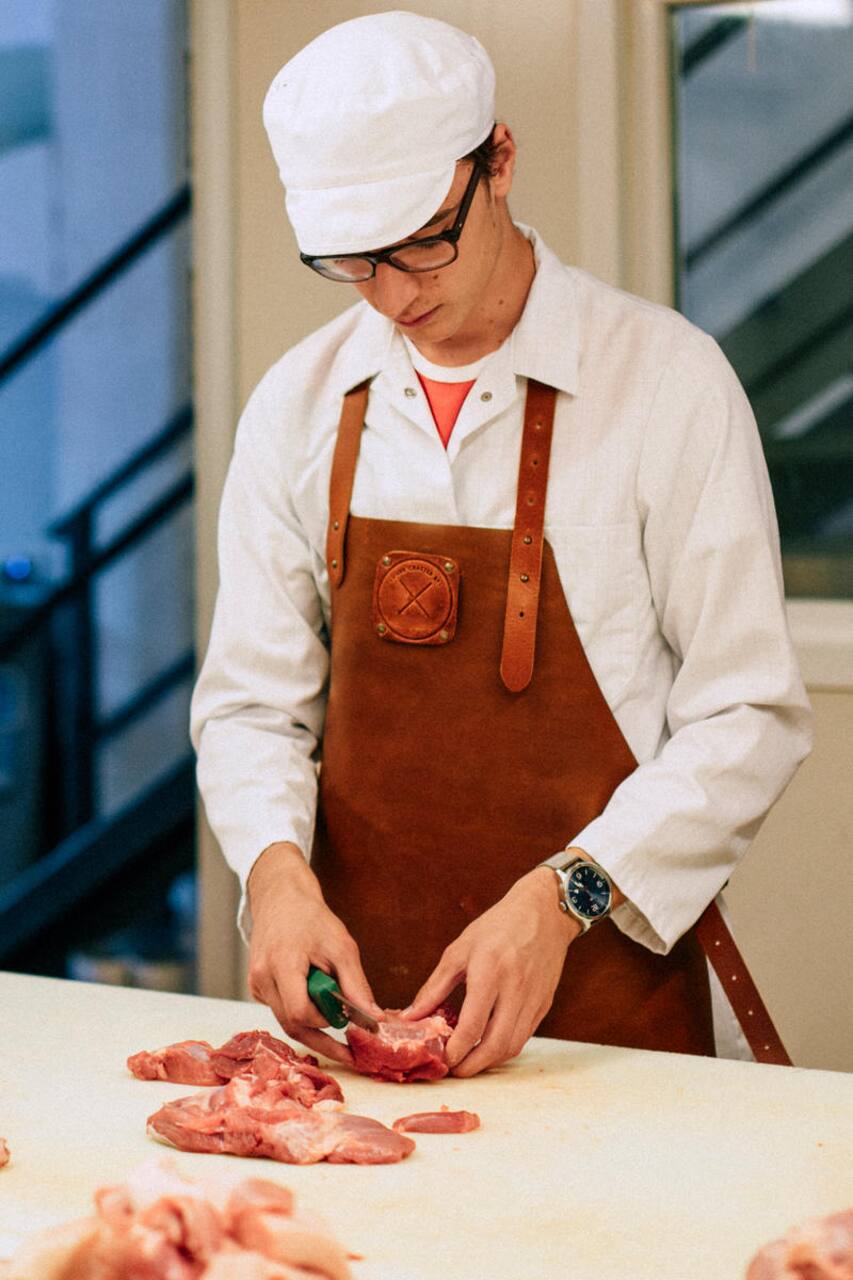 Cobble Lane Cured was set up four years ago by four friends who met whilst working at Jamie Oliver's Barbecoa butcher shopin the City of London. We produce British air-dried, cured, smoked and fermented meats for the best local restaurants and pubs. Adam and Matt are especially skilled in the curing and fermentation - charcuterie - having spent time with master butchers throughout Europe.
You'll begin with a beerstick in one hand and a beer in the other! And from here you'll continue to see, taste and feel your way through artisanal butchery and sausage making. Starting at The Taproom - one of our favourite establishments that we supply - you'll sample some craft beer along with our smoked dry sausages. Next to our small workshop, hidden off the main street, where you'll meet…
Feel free to bring a camera, perhaps an umbrella, and comfortable clothing.
美食
Some wonderful cured meat A charcuterie tasting, beersticks, and a light supper.
饮品
A flight of craft beers to sample alongside our beersticks
loose, warm, comfortable clothing
sensible footwear with grip
We'll be visiting The Taproom, a local laid-back, industrial brewpub serving its own cask ales and microbrews, plus meat from Cobble Lane Cured. We'll be tasting, making and learning about charcuterie at London's leading artisanal sausage makers, Cobble Lane Cured.