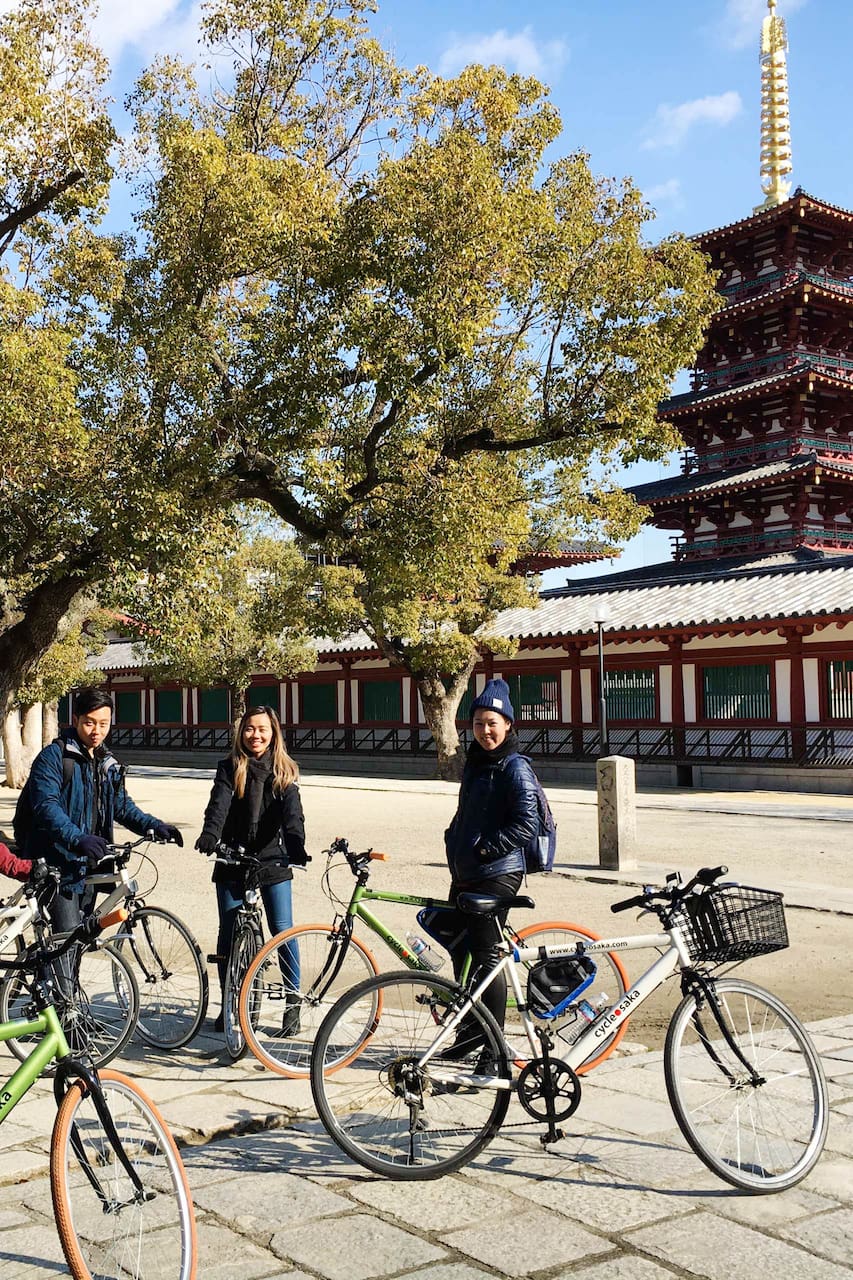 I'm originally from the UK but I have lived in Osaka for over a decade. I'm the founder of Cycle Osaka, father to a toddler, and husband to a beautiful Osakan chef. I'm a lover of good people, good bikes, good food, and good beer.
We'll jump on bikes and ride to my favorite market to try some amazing food, meet some local characters, and get a feel for the less-traveled side of the city. Be prepared for spicy or non-spicy pancakes and grilled wagyu beef before heading out for a little sushi in a great local place. To finish up, I'll take you to my friend's knife workshop for a little knife demonstration. This will be your…
Please come 10 minutes early to ensure a timely departure.
小吃和其他
Four-piece food taster. Market snacks Chijimi pancakes, grilled wagyu, sushi, and kushikatsu . Market vegetables and Korean kimbap
We'll be in the neighborhoods of Tsuruhashi and Shin Sekai, where I'll introduce you to my friends in the knife business. We'll start and end in our shop, a former strip club that my friends and I renovated in 2016.