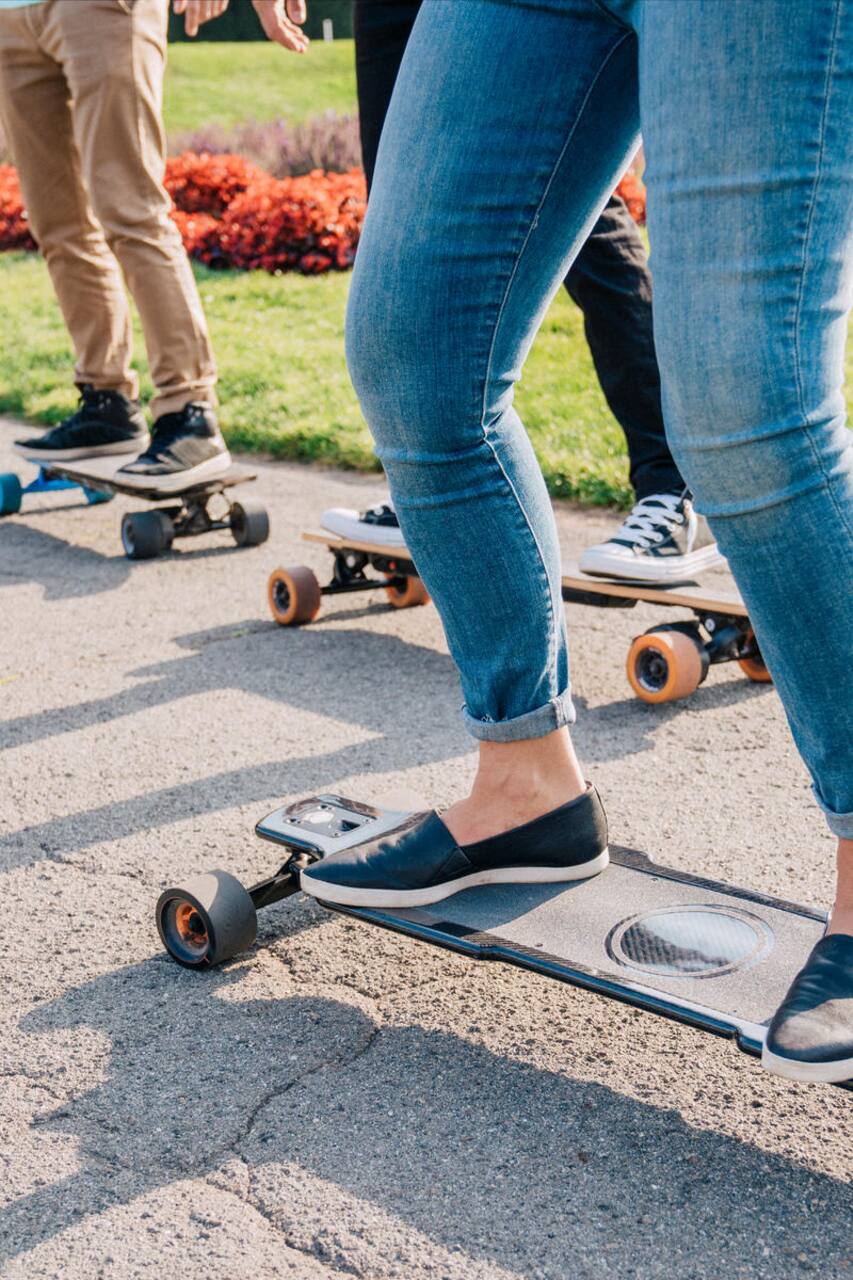 Learn to ride an electric skateboard
Learn to ride an electric skateboard
I've been skateboarding since the age of 10. I built my first electronic skateboard in when I was 18—I took apart a kid's electric motorcycle and applied parts to the skateboard. Everyone has a hobby and powerboarding is mine. It's fun, easy to learn, and safe, when practiced responsibly.
Skateboarding is a California tradition, with the first skaters emerging in the '60s and '70s. I'll teach you the updated version—electric skateboarding. We'll start with a basic lesson on how to ride. You'll find that the boards are fast enough to be exciting, but not enough to hurt yourself on. They are also easy to control. We've taught people aged 5 to 85. We'll practice in the Panhandle then…
Bring your camera, sunscreen, and any additional items in a backpack. We do not have storage on site.
装备器材
Electric skateboard We'll provide the skateboard and helmet- must be under 200lbs. If you have a large head please bring your own helmet.
Closed toed shoes not flip flops
We begin with a lesson in the Panhandle, a park on the corner of Ashbury and Fell. This park is east of Golden Gate Park and an easy practice area. We will practice with the boards for around an hour before heading into Golden Gate Park for a scenic ride together.
运动
Learn to ride an electric skateboard