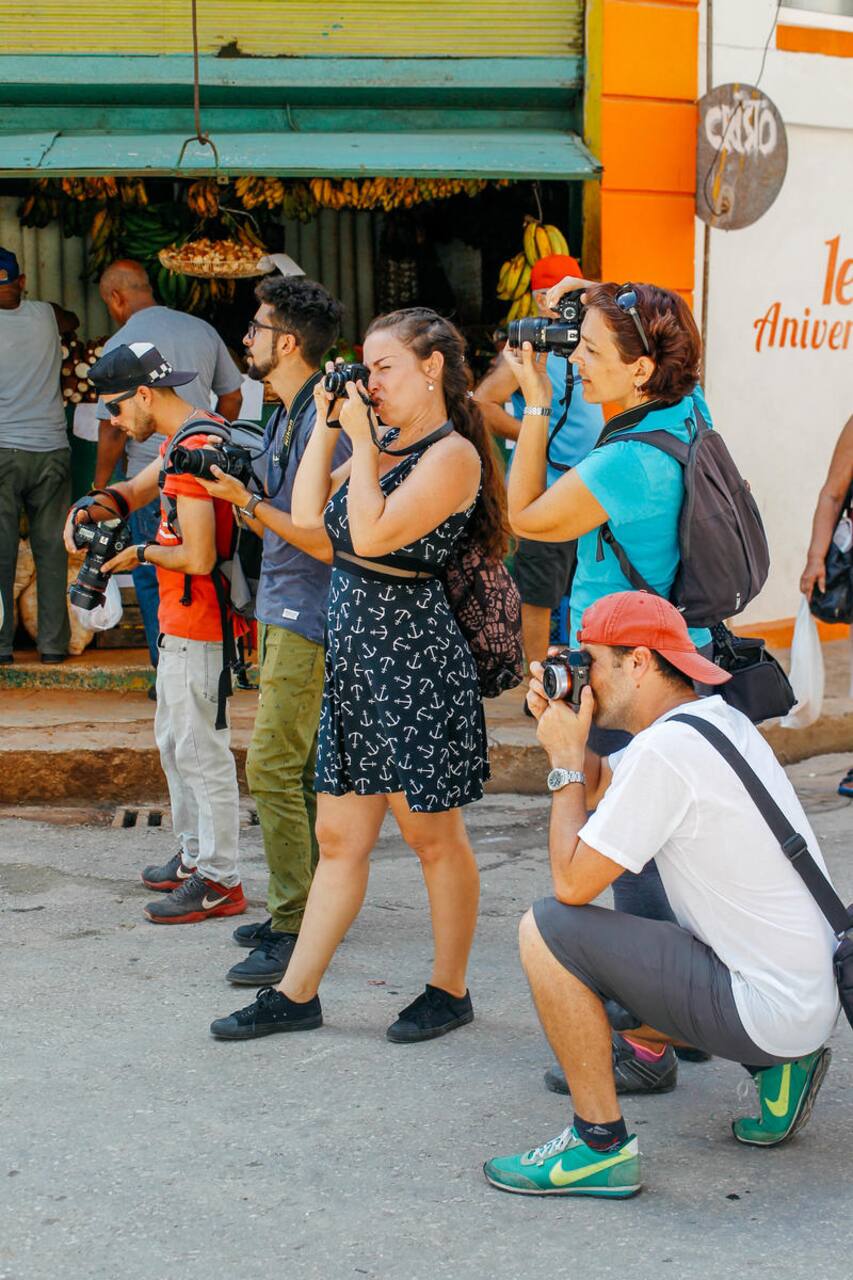 We are professors of photography of the Havana's Creative Photography School. Photography is our thing! We are also passionate about our city and our Cuban culture. This experience depends on what you want, this can be a class of photography (at the level you really need) or a walk with a lover of photography, like you, for incredible places ... or both!
We will begin our photographic experience in our School, which is a private business. There you can meet other Cuban teachers and students. If you want, we'll spend some time with them. Also on our walls there are exhibited a large number of works of students from courses and workshops. You will see many beautiful images of Havana and its people! We will travel through one of the most interesting…
You must bring a camera or cell phone. If you have not contacted us and we will provide you one
工单
Explanations Class of documentary photography. From the basics to the specific. Explanations about everything we will see on the journey.
You should bring your camera or a cellphone that makes good pictures. You should also bring water because we will walk and sun protection is also advisable.
After traveling from Vedado to Cerro by taxi, we will walk from the beginning of Calzada del Cerro. We will discover incredible stories that have to do with the emergence of Cuban nationality.
未来数日的可订状态
如果您想预订的时段没有显示可订状态,您可以向Mae & Osmany & David。