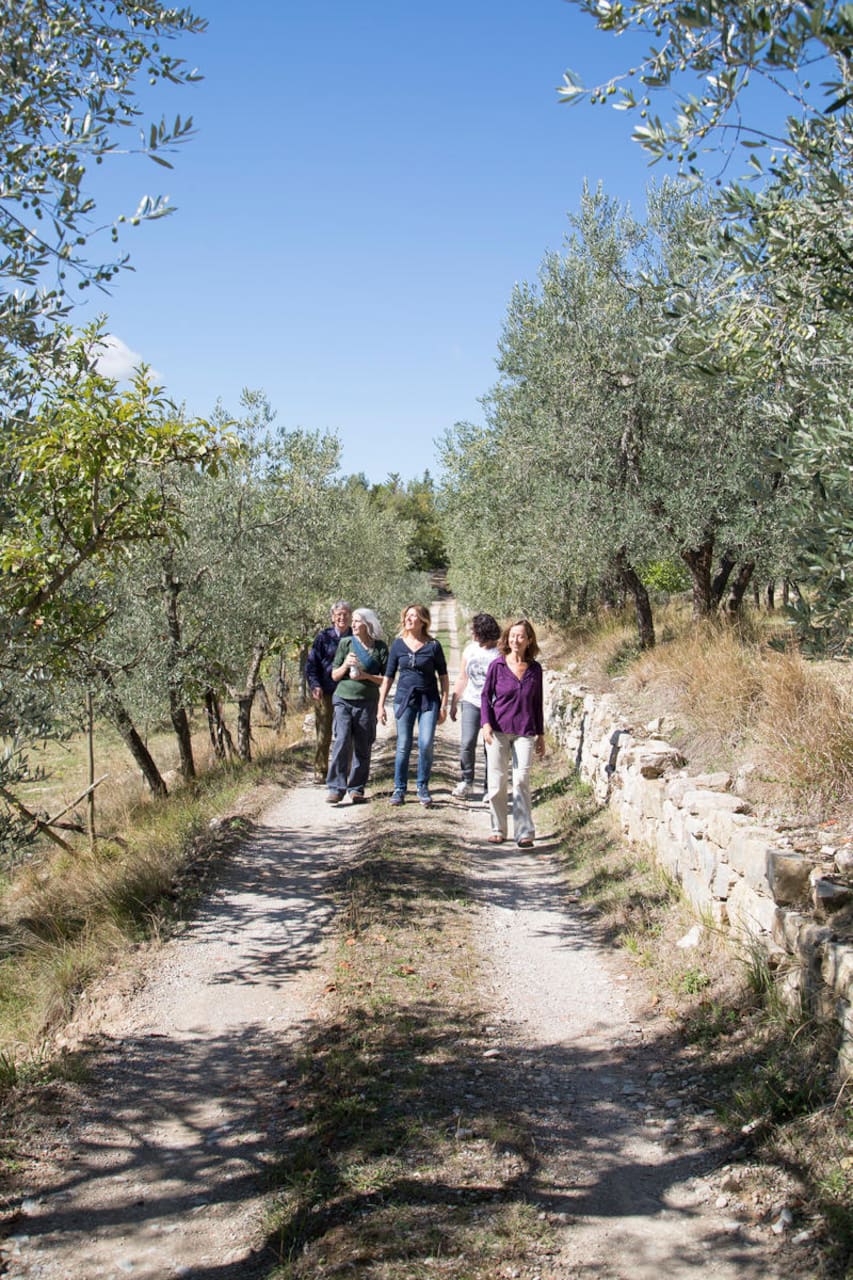 Anita, licensed environmental guide, leads walking tours since 1999 merging her passion for travel, nature and a wholesome lifestyle with her profound love of Italy. She is the founder of TuscanWise. Stefania holds natural cuisine classes since 6 years. She collaborates with a team of nutritionists and microbiologists in a eco-sustainable project. Her courses aim at improving wellbeing.
We will meet in Greve in Chianti's charming main square and head out for a 3 hour regenerating hike on the hills of Chianti led by Anita.  Along the way you will learn about the history of the land and have fascinating insights into the wild foods of the season, as well as stop to meet outstanding yet small organic producers distinguishing themselves for high quality products, respecting the…
You can reach Greve in Chianti with a taxi, a rental car or bus from Florence. We can help to organize your trip with a private driver.
小吃和其他
cooking class . tasting 3 courses organic dinner prepared together. wine, olive oil, cheese, ham, jams
Greve in Chianti is approximately 45 minutes away from the Florence city center. In the afternoon we will transfer to Stefania's house for the cooking class in about 30 minutes from Greve towards Florence.