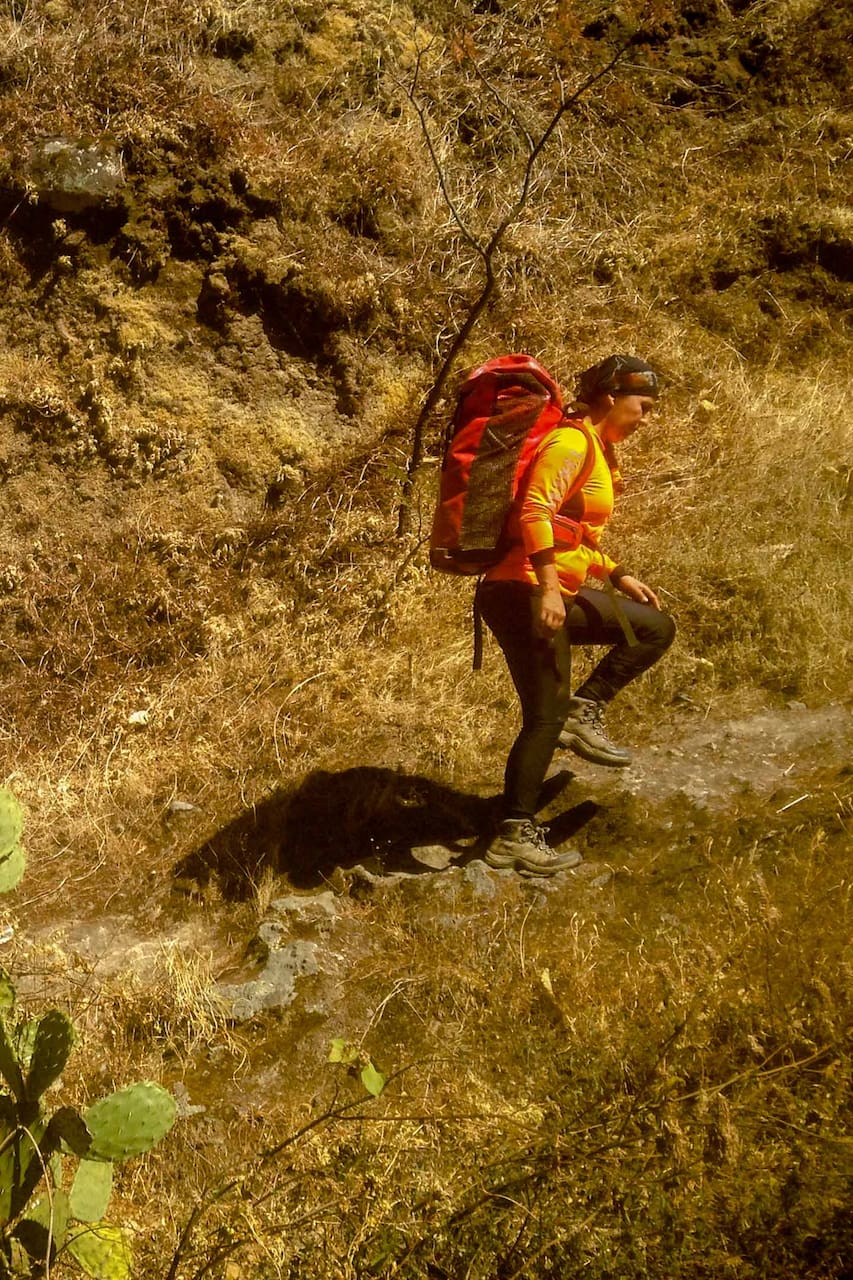 Wonderful Hiking in El Tepozteco NP
Wonderful Hiking in El Tepozteco NP
I am an experienced mountainer and hiker with more than 20 years doing the activity by myself and 6 years teaching and guiding groups of mountaineers and hikers of any level and skills. Since I arrived to Tepoztlán, 6 years ago, got surprised for the landscapes offered by El Tepozteco mountain, and started to hike, run and canyoneer its many routes. My profesional background is in Geophysics, so…
In this experience we will hike one of the many trails in the Tepozteco National Park, duration is about 4 hours, this can be a bit longer or shorter depending on your pace, but I do recomend to take it easy so you can enjoy the awesome views. Most of the trails are a bit steep at the beginning, but it worths the effort.
This activity is suitable for anybody willing to hike up a bit, the trail is steep at the begining and end, after that it is a regular backcountry trail. Please wear according to the activity
饮品
1- sport drink 1- bottled water
Sport wear, include a light rain jacket
10 - 15 lts hidratation back pack or alike
Not required but recomended hiking poles
Avoid sandals, heavy backpacks and unnecesary accesories or items
We will walk right in the middle of el Tezpoteco Ridge, surrounded by trees and nature sounds, should you still feel like hiking up higher we can reach the top of El Tepozteco Ridge.
This activity is suitable for anybody willing to hike up a bit, the trail is steep at the begining and end, after that it is a regular backcountry trail. Please wear according to the activity
徒步
Wonderful Hiking in El Tepozteco NP
新体验