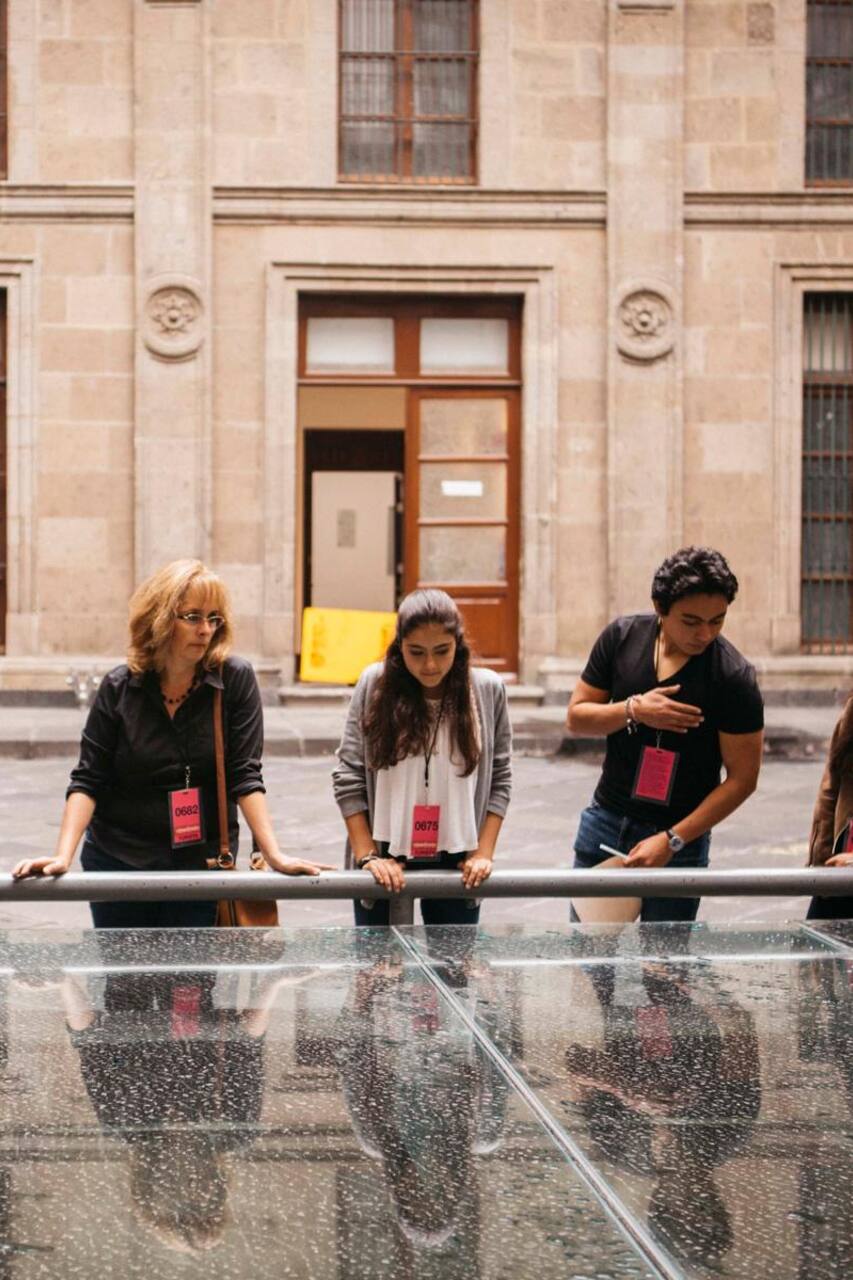 My husband and I founded a company specialized in cultural and educational games about Mexico. We think the best way to learn something is by enjoying it, that is why we created challenging activities to discover amazing places. We offer hospitality, comfort, fun, and adventure. Mexico has exotic and beautiful places we would like to share with you. I am an education professionist who knows how to…
We will live the Aztec way by visiting the ruins of the pyramids and their mysteries through a scavenger hunt, where you'll have fun searching for clues hidden in the most interesting and exciting places. In this enlightening quest through Mexico City's downtown you will collect enough information to travel in time between ancient Aztec ruins, colonial palaces, and imperial buildings to the…
Bring your camera, sunscreen, and sunglasses, and wear comfortable shoes. Please be sure to bring your ID as well.
饮品
Refreshments One drink—soft drink or coffee
工单
Entrance fees I'll provide tickets to all sites we visit.
We'll visit the pyramids and ruins of the Aztec Empire. Then, we'll continue to the National Palace, where we will admire the Murals of Diego Rivera. We'll walk through famous streets full of historical buildings. During the visit we will stop in some nice places to drink something.