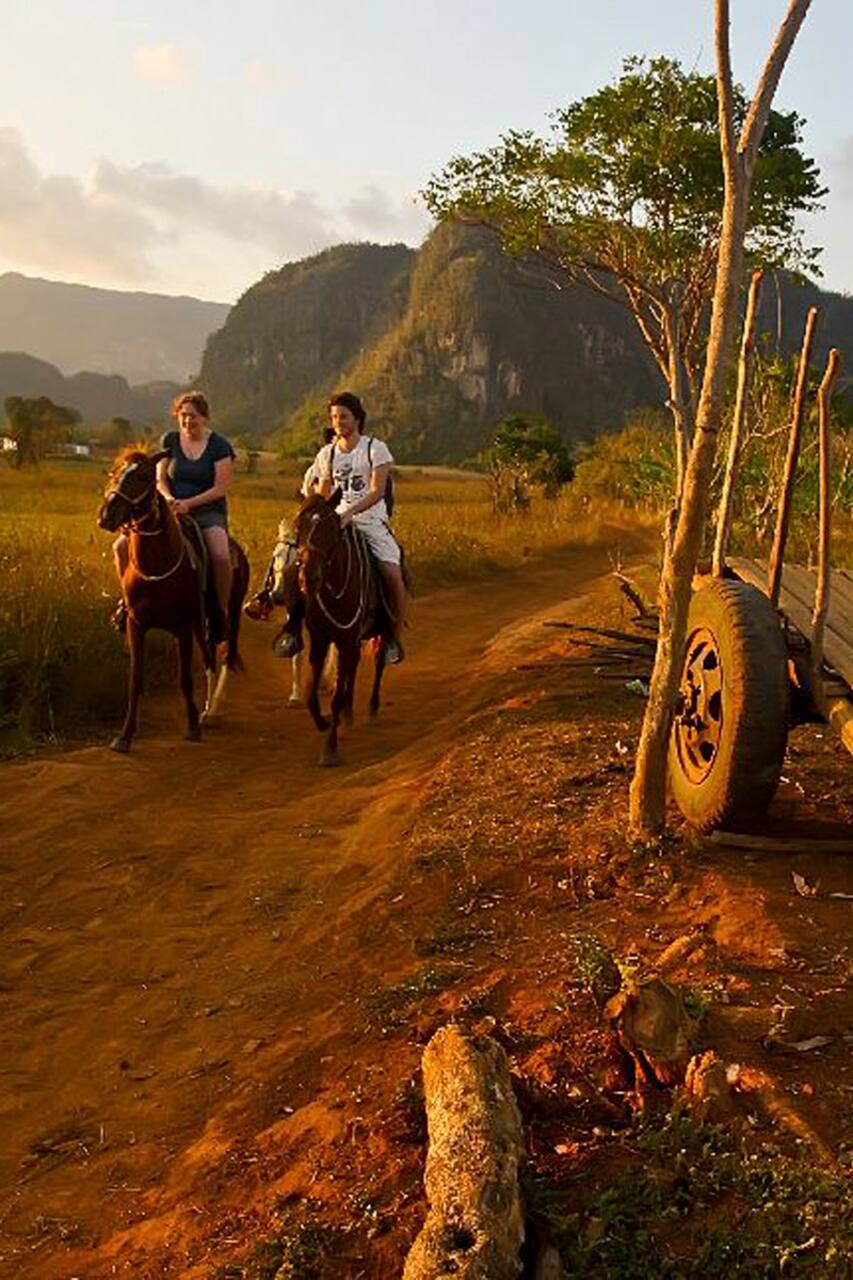 We are Hernán, Ernesto and a group of friends, native of Viñales, and we know the history of the area, where our family has lived for four generations. We love horses and being outdoors in nature and sharing the landscape and history of the Viñales Valley with friends.
Will ride, enjoying the flora and fauna of the Viñales Valley. We'll visit the home of a peasant friend of my family's to learn a little of our history, and hear about the traditional forms of cultivation on his farm. Tobacco is his main crop, and we will see how to roll a cigar and taste it, too. Later, we will visit the coffee plantations, see the honey-making process, and enjoy a local liqueur…
I recommend you wear a hat or cap, long pants, and closed-toe shoes. Bring a backpack to keep your hands free, a swimsuit, sunscreen, and—most importantly—drinking water.
Camera and much desire to enjoy
We will be riding through the Viñales Valley, enjoying the unique and spectacular views of this place. We will visit a peasant friend of my family's on a tobacco farm. We'll see a coffee plantation, and go for a swim in the lake.
未来数日的可订状态
如果您想预订的时段没有显示可订状态,您可以向Juan Ernesto ¨El Polonio¨。