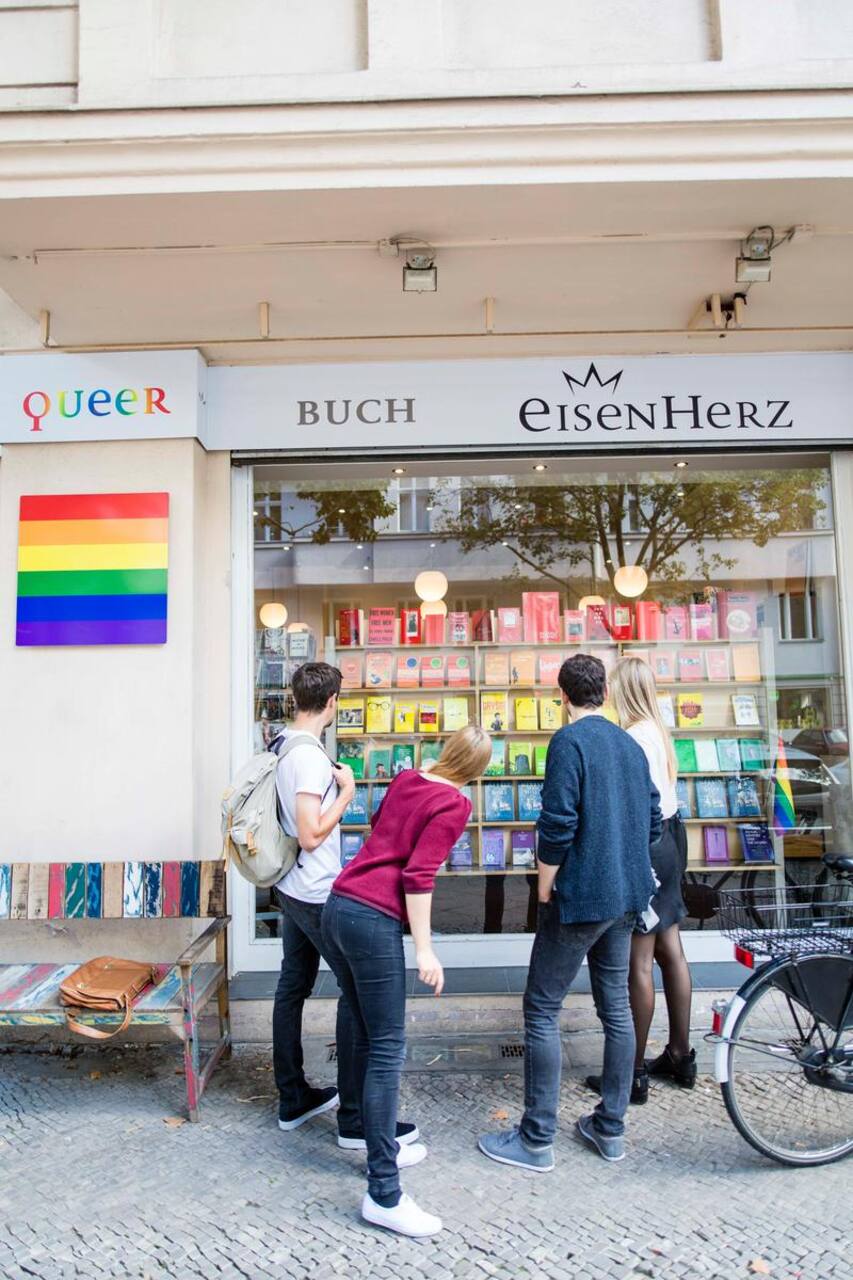 此体验机会难得,可订名额少之又少。
A born and bred Berliner, I am also the publisher of BertaBerlin and QueerBerlin maps. In my guides, I share Berlin walks and favourite places. I also blog about the city at www.walk-this-way.net. My research has taken me into many hidden corners and I enjoy talking to the people I encounter. I'd love you to join me - maybe we'll even discover something together during our experience!
Let me walk you through nearly a 100 years of queer history in a city where sexual identity can be freely expressed & desires of all varieties fulfilled! We'll meet in Schöneberg, a queer district famed for its alternative nightlife. This area blossomed in the 20s only to be crushed by Hitler, before blooming again in the 70s. One stop on our tour will be the former Eldorado nightclub, a popular…
After the tour we can have a drink at Cafe Berio close to the Nollendorfplatz and chat a little bit more. Just as you like.
Café Berio unfortunately requires its payment in cash, so if you want to join us for a coffee after the tour, please bring some cash with you ;)
We will start at Viktoria-Luise Platz (U4) in Schöneberg. In addition to the Eldorado, Isherwood's former home, and gay bookshop Eisenherz, we'll take in beautiful architecture, contemporary queer hubs and much more. The tour ends by the former Metropol theatre at Nollendorfplatz (U1, U2, U3, U4).
未来数日的可订状态
如果您想预订的时段没有显示可订状态,您可以向Berta。

此体验机会难得,可订名额少之又少。