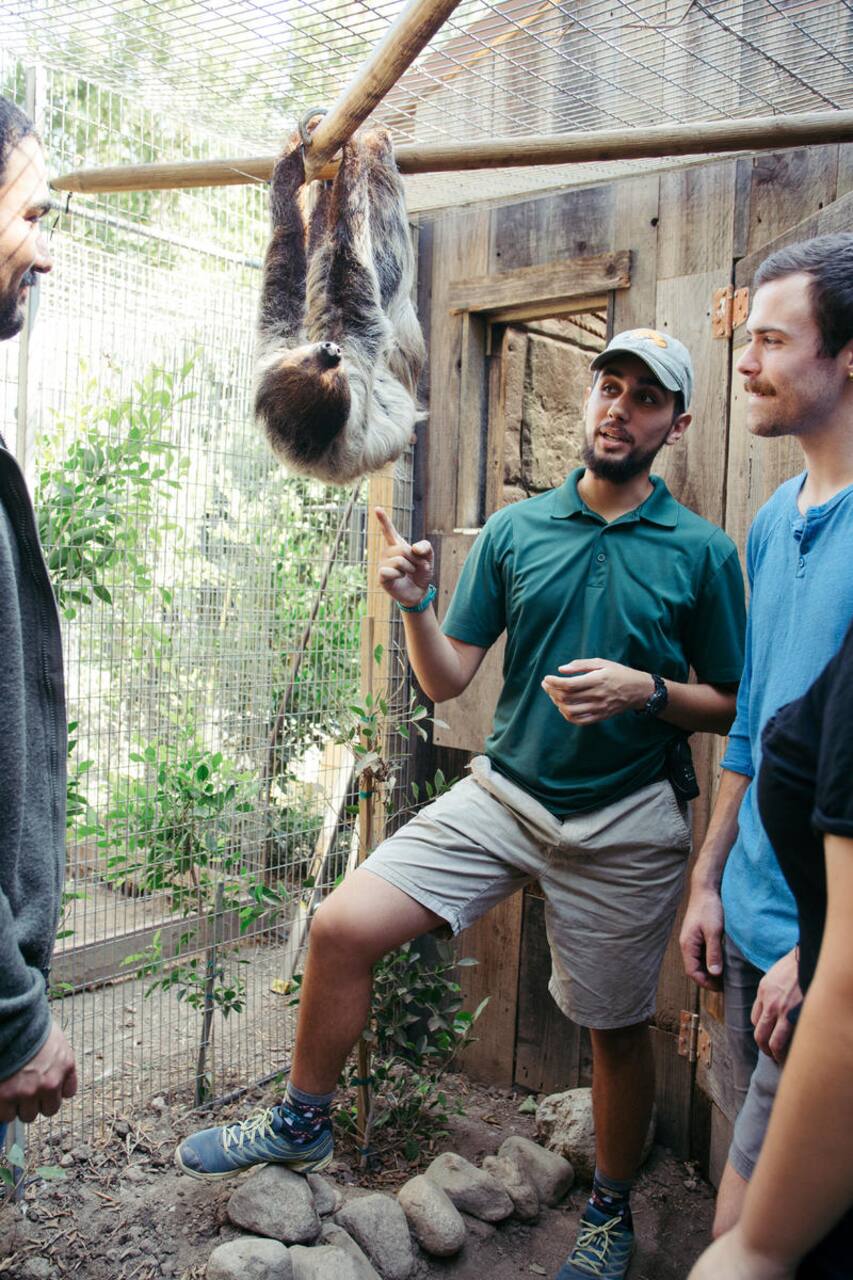 此体验非常抢手! 已有超过60人预订了该体验。
I grew up in Southern California and have always been passionate about animals. Before joining Wildlife Learning Center as their General Manager, I worked at the San Diego Safari Park caring for lorikeets. I love educating people about wild animals and their importance to our environment. Our friendly, enthusiastic, and knowledgeable biologists, who you'll meet, share the same passion!
关于Wildlife Learning Center
Wildlife Learning Center's mission is to provide public education that inspires people to care for our wildlife, to care for our environment, to develop a deep interest in the life sciences, and to give loving care and sanctuary to animals in need.
这是一个
公益体验
,您为参加体验所支付的费用将全数捐赠给 Wildlife Learning Center。。
A Wildlife Learning Center biologist will guide our guests through an up-close and personal experience with animals from around the world. Wildlife Learning Center, a 501c3, is passionate about wildlife and teaching the public about the natural world. We are continuously learning more about wildlife biology by staying aware of new research and talking with other wildlife experts. Join us on this…
You will want your camera and we recommend wearing closed toed shoes.
工单
Day pass to the Center Private tour with a biologist plus meet and greet with rescued wildlife!
Enter the home of our six porcupines who will eagerly approach you for a treat! Explore our sloths' house to meet one of the most fascinating creatures on Earth! Meet our charming armadillo and touch his protective armor! Pose next to our beautiful owl for a picture!