【9:00 AM】 On the day of the event, we will meet up at the JR/Nankai Line Station. After we meet, we will hop on a taxi and drive to our fishing location. (5 min) Once we arrive at our location, there will be an explanation of rules and regulations as well as a brief lecture on fishing. 【10:30 AM】 Finally, we get to the fishing‼ Depending on the season, bait, and the fishing techniques you use, the fish you can catch varies. Please enjoy fishing as much as you can for three and a half hours. The fish you can catch are, Red Sea Bream, White Trevally, Threeline Grunt, Japanese Amberjack, Greater Amberjack, Yellowtail Amberjack, Olive Flounder, Striped Beakfish, Japanese Seabass, Longtooth Grouper, and so on. To make the chances for everyone to catch as many fish as possible higher, there will be a lecture given in the beginning. 【2:00 PM】 We will bring the fish that you caught to a nearby restaurant so they can prepare a delicious meal for you. This will take approximately two hours, so please enjoy shopping at the Rinku Shopping Centre. 【5:00 PM】 Once we return to the restaurant, we can enjoy a variety of dishes like sashimi, sushi, grilled fish, stew, soup/broth, and such. 【7:00 PM】 After we finish eating our delicious meal accompanied with a couple beers two hours later, we will take a taxi to the Rinku Station and depart from there.
Hello, I am Masaki, and I've always loved to fish ever since I was a little kid. It was common for me to go fishing in rivers, lakes, and oceans around me since I live in Kyoto. In the province next door, Shiga, is the biggest lake in Japan. I went there often to fish for Black Bass. I've also traveled outside of Japan to fish; I've been to places along the lines of America, South Korea, and Taiwan. I've fished for creatures that live outside of Japan, and that was a precious and exciting experience for me.

【Dinner/Supper】 Types of dishes that will be served: ・Sashimi ・Sushi ・Grilled Fish ・Stew ・Soup/Broth

・500ml/16oz water(Fishing) ・Various 500ml/16oz juices(Fishing) ・Draft Beer (restaurant) ※One Serving

【Transportation】 We will be riding a taxi to get to our location.

equipment needed for fishing
【Fishing】 The location we will be fishing at is built on the surface of the ocean. Since it is built so well, it is sturdy, so everyone from women to seniors can enjoy this experience fishing without worrying about falling into the water or losing their balance. 【restaurant】 They will carefully select the best dishes according to the size and type of fish you catch, and prepare a delicious meal for you!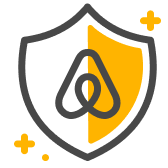 活动注意事项
户外活动存在风险,您可能会在体验过程中面临危险情况。 请根据您的个人能力和地点、天气、装备等客观条件作出判断,确保您能在探险过程中保障自身安全。
您将需要拍一张自拍照,自拍照需要与您身份证件上的照片相匹配,以帮助爱彼迎确认真正将要参加体验的是谁。这个步骤您只需要做一次就可以了。
这项体验内容里包含烈酒,但只向达到法定饮酒年龄的参与者提供酒精饮料。
・During the event of a typhoon, heavy rain, or some form of natural disaster, we will be postponing the event. ・Please understand that there is always the possibility that you might not catch any fish during your experience since you are going for fish in the sea.
由热爱事业、热爱家乡的当地人开展。

小团深度游,拒绝随大流。

每项体验都需要通过资源独家性方面的审核。
Fishing for your own sushi‼
新体验